Kimpton Marlowe Hotel Loves Hosting Families
Kimpton Marlowe Hotel surprises and delights adults and kids alike. A location near kid-friendly attractions, a Game-Night package, and roomy suites practically guarantee the whole family will have a fun-filled family vacation they'll remember forever.
Take a look below to see what families can look forward to during their stay at Kimpton Marlowe Hotel. Check out all the latest buzz that make stays special for families, learn more.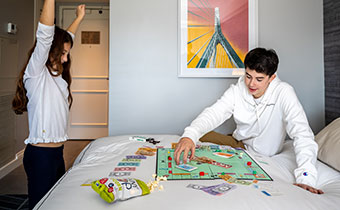 Game Night
Take a "chance" on Kimpton Marlowe Hotel's Game Night package inspired by the new Cambridge edition of the popular game, Monopoly, which features Kimpton Marlowe as one of the coveted yellow properties on the board.
Package includes:
Overnight stay in a newly renovated guestroom
Cambridge edition of the Monopoly game
Top hats filled with popcorn & candy
"Free parking" for one car
Book by: April 4, 2022
Stay by: April 5, 2022
Book by: April 4, 2022
Stay by: April 5, 2022
Package cannot be booked within a 48 hour window of arrival
Offer Details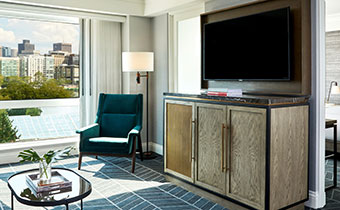 Family-Friendly Suites
Connecting Rooms
Separate Living room area with pullout sleeper sofa
Oversized bathroom w/ Fuji spa tub
Google Chromecast
2 Queen size bed rooms available
Sq ft range 530-600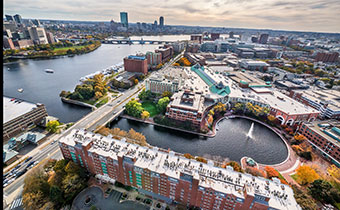 Kid-Friendly Attractions
Family-Friendly Attractions in Cambridge and Nearby Downtown Boston Include:
Charles River (bike, kayak)
Museum of Science
New England Aquarium
Charles Riverboat Cruises
Paul Revere House