Discover these only-at-Marlowe Packages
Family adventures. A new way to "work from home". Yoga perks and wellness on your terms. These aren't your typical hotel deals. Of course that's because at Kimpton Hotel Marlowe, we don't do typical. Peruse our custom experiential offers below—you won't find anything like them in Cambridge.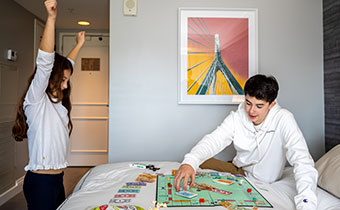 Game Night
Take a "chance" on Kimpton Marlowe Hotel's Game Night.
Package includes:
Overnight stay in a newly renovated guestroom
Cambridge edition of the Monopoly game
Top hats filled with popcorn & candy
"Free parking" for one car
Book by: April 4, 2022
Stay by: April 5, 2022
Book by: April 4, 2022
Stay by: April 5, 2022
Package cannot be booked within a 48 hour window of arrival
Offer Details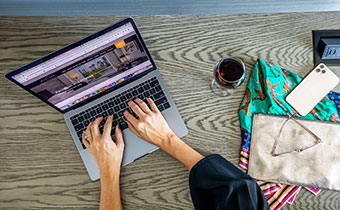 WFHotel
Need a place to work or meet a client outside your home? Kimpton Marlowe Hotel is here to help.
Why work from home when you can boost your productivity and work from a newly renovated executive suite offering two spaces – a separate living area and king-bedded bedroom.
We can work our way through this….together.
Subject to availability. Room available from 9AM – 5PM. Overnight accommodations in the same suite available.
Offer Details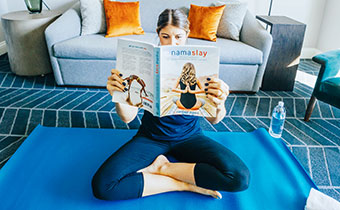 Namaslay
A uniquely curated Namaslay® wellness experience in partnership with international yoga instructor Candace Moore of YogaByCandace.
Package includes:
Overnight stay in a newly renovated deluxe guestroom
Curated YogaByCandace Marlowe Mantra Box®, highlighting top quality health and wellness products from small businesses we love*
A signed copy of Namaslay by Candace Moore, a powerful, motivational guide to help you live your most authentic life
Yoga mat rollout service. Leave your mat at home and we'll roll out ours along with extra towels and water.
In-room Vinyasa Yoga lesson with Candace
Offer Details