Holiday Magic In Boston
November 23 - December 24, 2018
Sunday - Thursday, 5PM - 11PM
Friday - Saturday, 5PM - 12AM
IN PARTNERSHIP WITH: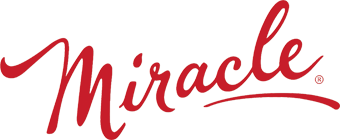 Joining over 100 locations worldwide, Bambara and Kimpton Marlowe Hotel are coming together to bring you Miracle at the Marlowe, the beloved Christmas pop-up bar. For the second year, the hotel lobby bar is transformed into a kitchy and festive area perfect for celebrating December's favorite holidays. Lights, wrapping paper, and festive attire adorn the walls and staff. Cheers with a Koala la la la la or Christmapolitan as you cozy up to fireplace because "baby its cold outside."
Miracle began four years ago this winter in New York City. Construction was lagging on the cocktail bar, Mace. Greg Boehm, the owner, found inspiration from his mother who urged him to halt construction and open a Christmas themed cocktail bar. The unfinished spaced was decorated and the team created fun holiday themed drinks. The people of New York arrived in droves to experience "Miracle on Ninth Street." Since 2014 the Miracle concept has proven successful around the country and abroad. Miracle at the Marlowe is one of over 100 bars world wide including the tiki oriented version, Sippin' Santa's Surf Shake.
You can take a little Miracle home with you as glassware is for sale at the Marlowe Miracle. Proceeds benefit Lovin' Spoonfuls. Also, be sure to sign a card for the Kimpton Marlowe's Dear Warrior project.
Open from 11 a.m. - 10 p.m. Friday, November 30 till Monday, December 30
Located lobby-level within Kimpton Hotel Monaco
Although Miracle® can be found in 90 locations nationwide, we're honored to be Salt Lake City's only site playing home to the whimsical revelry. With festive, throwback holiday décor, seasonally-themed cocktails and perhaps even "real" snowfall – it will be an Instagram worthy experience.